Citrix has just announced that they bought a new company: Cedexis is now part of Citrix! Cedexis is a leader in Internet measurement and optimization. Their Linkedin page says:
Founded in 2009, Cedexis is an international company delivering Cloud-based Web Traffic Optimization.

The unique family of on-demand tools provide unparalleled visibility and control over global web and cloud deployments — maximizing customer experience around the world while managing costs.

Cedexis is the only Global Server Load Balancing (GSLB) solution to combine real-time client-side performance measurements with scriptable DNS traffic management. It can be used for a wide variety of traffic management solutions including content routing, cloudbursting, CDN federation, multi-vendor cloud-storage, hybrid application acceleration, and more.

Cedexis customers have slashed their page-load times, increased customer traffic in key markets, avoided single-vendor lock-in, and cut their infrastructure costs without sacrificing performance.
In the French market, Cedexis is already a known player as some of its customers are promoting the solution like the major French sport media: L'Equipe (in French: https://medium.com/lequipe-tech/la-strat%C3%A9gie-de-cache-cdn-%C3%A0-lequipe-421bbd30b94c)
We also know Cedexis because of an outage they had last year on May (https://www.cedexis.com/blog/ddos-attack-details/) resulting in a couple of minutes and a large press coverage :
Yesterday, Wednesday May 10th, an unknown individual or group launched a sophisticated Distributed Denial of Service (DDoS) attack on Cedexis. The attack delivered sufficient force to cause partial, but widespread, outages across the Cedexis infrastructure. This outage was particularly evident in France, where major media outlets including Le Figaro, Le Monde, L'Equipe, and Le Nouvel Observateur were impacted, resulting in extensive press coverage.

We are pleased to report that the majority of Cedexis customers suffered actual outages measured in minutes. While any downtime is problematic for any company, our thanks are with the Operations and Support teams within Cedexis, as well as our many industry partners, who helped to limit the damage and identify both the source, as well as the necessary mitigation actions to eliminate, the attack. When a secondary wave of attacks was launched later in the day, the prompt and effective actions of all these groups meant that little to no impact was felt by Cedexis customers.
Citrix was already involved in the company through their Citrix Startup Accelerator investing company. Last year and for the second consecutive year, Tech Tour, a platform that facilitates high-tech growth companies to develop strategic relations with investors, distinguished Cedexis as one of 50 European companies with the highest growth, one of the Europe's 50 future Unicorns.
It's really interesting that Citrix buys Cedexis as it's a great addition to the analytics turn Citrix is trying to do. Citrix has always been focused on the user experience and we can see the same message on the Radar "slogan":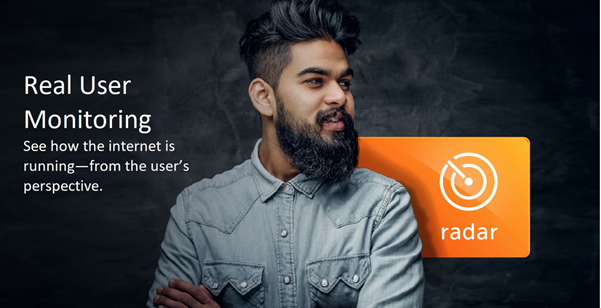 Another great point is the actual integration of the Cedexis portfolio with NGINX+. You can check the integration on their demo website: http://nginx-demo.cedexis.com
I hope we will have the same level of integration with the Citrix Load Balancer: NetScaler.