May 2019 started for me with two conferences:
EUC Masters Retreat in Scottsdale, Arizona

Nutanix .Next in Anaheim, California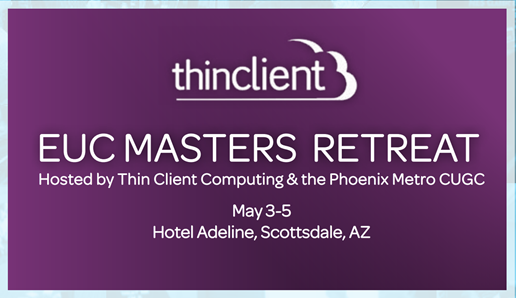 The first one is a community event organized by Thin Client Computing (owned by Steve Greenberg https://twitter.com/stevegreenberg) and the Phoenix Metro CUGC.
The format of this event is unusual: the unconference one! My first event organized with this format was a CTP Meeting, 2 years ago. The concept is simple, you come to the event with "things" that you want ever to talk about ever to learn about. Every attendee writes those "things" on a paper and the papers go to the wall. Then the agenda of the conference is made "on the fly" with the topic. Groups are created and discussions can start.
It has been a real success has everyone was busy switching from one discussion to another one. The topics covered a lot of things: from Citrix to Windows Virtual Desktop passing by Nutanix Xi Frame or VMware but some discussions were not focused on IT or technical topics, for example, we had an interesting topic about "personal branding / promote yourself / career advices".
Another interesting part of this conference has been the personal interactions between attendees. Sport activities were also planned early in the morning (cool for the jet lagged Europeans!): e-bike, hiking, golf, escape games… It's a great way to know new people in the industry in a new way: As an example, even if I know Ruben Spruijt (https://twitter.com/rspruijt) for quite a long time, it's the first time I did hiking with him 🙂
I hope to be able to attend the next EUC Masters Retreat in 2020!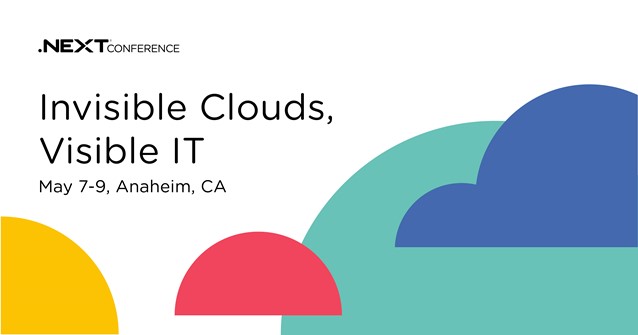 The second one was more "classic": I'm used to attend the Nutanix .Next events and this last one in Anaheim has been a nice one!
I'll not dig in the details of the announcement as a lot have already commented them. My focus for this one has been clearly around the EUC world:
Frame sessions (from the 101 to the deep dive!)
Citrix related sessions (how to use Nutanix product to deliver your Virtual Apps and Desktops in a better way)
It was a very busy conference with a lot of attendees where it's hard to get in touch with new people as most of them have a hard schedule.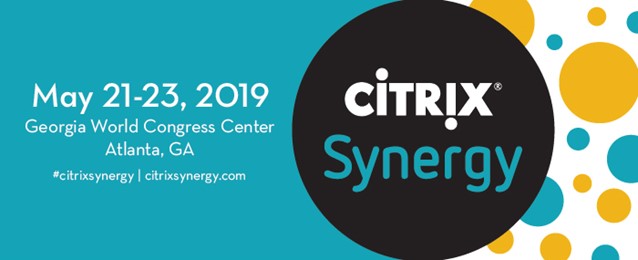 On next Tuesday starts the Citrix Synergy in Atlanta, Georgia, the main annual event of the company. As a Citrix Technology Professional (CTP) Synergy will start a day earlier with the CTP meeting:
Contact with PMs
Roadmap
Discussion with some Execs (including David Henshall the CEO)
The schedule of the event is just crazy: From 730am to 10pm every single day! We are going to have a lot of work done and a lot of fun.
I'm really looking forward to this third conference within the same month!